Benefits of Weight Training for Women | Workout Tips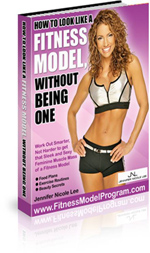 When we talk about using weights in our exercise program we are referring to resistance training. This means strength training in various forms with additional weight (overload), which can be free weights, dumbbells or machines. A program that includes overhead for women will be not only possible, but beneficial in many ways.
This type of training depends on the goal of every woman:
• Fitness: Those women who come to the gym to feel good, more active and healthy, get fit, etc. Weight training will not only help those objectives, but also will serve to increase muscular strength and endurance, and improve the aesthetic image.
• Sports: Women practice bodybuilding as a complement and support to various sporting competitions.
In recent times women have come very close to hardcore bodybuilding, having demolished some myths about weight training. One myth was the belief that their muscle mass would grow enormously, to the way it happens in the male. This is impossible, as there is a hormonal condition that allows muscle growth to some extent.
Programs
Among the various possibilities offered by bodybuilding workout are the classic gym health clubs. Under the guidance of an expert coach, women can achieve great results, but it all depends on their constancy and their level of motivation. In general, as the majority of them say, it is a solitary and boring training.
Programs like the one called Body Systems have won great popularity, including the recognized Body Pump. This can be defined as resistance training classes shared by many students who work with disks and rods, guided by a coach and with the addition of music. Theses aim to develop strength and local muscular endurance, because it works with many repetitions. This is ideal for the woman, who does not want to gain too much mass, but rather a good muscle tone.
There is also a cultural motivation that leads to more and more people to come to the gym as a way of sharing a social space and yet get the benefit of greater physical and emotional wellbeing.
Metabolism
Another benefit of bodybuilding is changes in metabolism and caloric intake. Increasing muscle mass modifies basal metabolism, as in everyday life we will be spending more energy. As we will spend more energy, the overweight will be reduced.
It is wrong by some women to fear that with this metabolic change they will be required to increase the intake and thus gain weight. You can not isolate the processes, diet, exercise, daily life. The idea is to improve all these aspects. In the case of the diet, with a healthy diet that accompanies such training activities of daily living.
The bodybuilding workout also stimulates the production of bone tissue capable of supporting best effort. This is very important for women who, undergoing hormonal decline, may suffer from osteoporosis.
It is important to say that, naturally, women´s body has a major component of fat than men´s body. This is because their body is ready for procreation. Although bodybuilding will give women a much more lean muscle, certain percentage of fat will always be necessary for women's health.
Athletes
So far we have referred to resistance training of the average women, seeking health and beauty. Unlike them, who will always have a reserve of fat, competitive athletes in the discipline of bodybuilding, whose bodies are completely stripped of lipid reserves, often resort to an anabolic support, amending their hormone reality.
Other athletes from different disciplines use the resistance training increased performance looking to gain in strength and muscular endurance. These workouts are designed specifically for the needs of every particular discipline and athlete. The tennis players, for example, offset with bodybuilding the large muscular work overload they develop with one arm when they compete and train.
Many athletes support their weight training to achieve muscle mass to guard the joint system. Strong, flexible muscles help the work of the joints and prevent injuries. This benefit is not exclusive to athletes, but it is very important for the average person.
Finally, let´s say that all hardcore bodybuilding training should be supervised by an expert coach. The body needs time to adapt to changes and, in turn, we need to execute the exercises correctly. This will not only give us greater benefit, but will prevent injuries.
A popular program for sculping a dreamed woman body training is one by the famous JENNIFER NICOLE  called "FITNESS MODEL PROGRAM". It's highly recommended and in its webpage you can get a FREE "BIKINI BODY WORKOUT"
GET YOUR FREE BIKINI BODY WORKOUT BELOW: